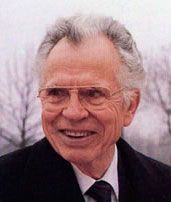 One of the great miracles of life is the healing, renewing rebuilding ability of the cells.  The body is biased on the side of healing.  We have been altogether too complacent about our illnesses, and all too timid about accepting the truth of our wholeness.  Health is the normal condition of man; sickness and deterioration are not part of God's plan.  Life should not be a continuous process of fighting sickness and disease.
Life is for living, and living fully means living healthfully.
Charles Fillmore, co-founder of Unity School of Practical Christianity, said: "Health, real health, is from within, and does not have to be manufactured from without. It is the normal condition of man, a condition true to the reality of his being."
This is the true basis of what is called spiritual healing.  It is unfortunate that among those who accept the possibility of healing through spiritual means, so few really understand the principle and the process.  Thus spiritual healing is often equated with magic and mystery; as an attempt to abrogate the law, to evoke a "miracle," to influence God to change His will.
Spiritual healing is not an attempt to gain special favor with God or to abrogate the divine or natural law.  Spiritual healing is possible simply because man is a spiritual being, and health "is the normal condition of man."  It is a technique in eliminating the obstacles in human consciousness and opening "out the way whence the imprisoned splendor may escape."
In spiritual healing we do not employ a different set of laws from those used by medical or surgical healing.  Life is the acting principle of Being, the energy that propels all forms into action.  Whether the life principle's energy is activated by meditation or medication makes no difference.